A golden retriever puppy can bring joy and companionship to any household. But before you bring home your new pup, there are a few essential items you need to make sure that your pet is comfortable and safe. Lets look at the basics of what you need to get before bringing a new golden retriever puppy into your home.
Food & Water Dishes
Your golden retriever puppy will need food and water dishes that are specifically designed for puppies. The dishes should be made from durable materials like stainless steel or ceramic. Avoid plastic dishes because they can easily chip or crack, which can create sharp edges that can harm your pups delicate mouth. Make sure the bowls are easy for your pup to access, but also stable enough so that they dont tip over when your pup is eating or drinking from them.
Crate & Bedding
Your puppy will need somewhere comfortable to sleep, so its important to get a crate and bedding for them as soon as you bring them home. The crate should be just big enough for them to stand up in comfortably, but not too big so they dont feel overwhelmed by the space. As far as bedding goes, pick something soft and cozy that wont irritate their skin while they sleep a plush dog bed with memory foam is ideal! Be sure to check the bedding regularly for signs of wear and tear; if it starts looking worn out, replace it right away.
Toys & Chews
Toys are essential for keeping your golden retriever pup entertained and engaged throughout the day. Look for toys that encourage interactive playtime between you and your pet, as well as chewy treats such as rawhide bones or dental chews that help keep their teeth clean and healthy. Choose toys that are specially designed for puppies; larger toys or chew treats can be choking hazards or too hard on their teeth. Also make sure all toys are non-toxic and free from any small parts that could come apart easily when chewed on safety first!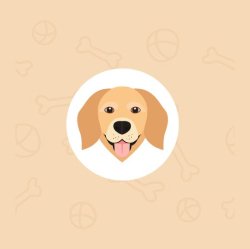 Latest posts by Brandon Dickinson
(see all)