Bringing home a new puppy is an exciting time, and even more so when youre getting a golden retriever. This breed is one of the most popular in the world and they are known for being loyal and friendly companions. However, before you bring your golden retriever home, there are a few things that you need to have ready. Lets take a look at some of the essentials that you need to prepare for your new pup.
Food and Water Bowls
Your golden retriever will need their own food and water bowls, as well as some other feeding supplies. The bowls should be made from stainless steel or ceramic; plastic may not hold up to the wear and tear of daily use. You also want to get an elevated feeder so that it is easier for them to eat comfortably. As far as food, make sure that you get high-quality dog food specifically designed for puppies or adult dogs depending on your pup's age.
Collar and Leash
When it comes to collars and leashes, there are several options out there. If you plan on taking your pup on walks regularly, then you should invest in a good quality collar with an adjustable strap that fits comfortably around their neck. You also want to make sure that the leash is durable enough to hold up against pulling or tugging while still being comfortable for both you and your pup.
Bed
You may think that bedding isnt necessary since dogs can sleep anywhere, but having a designated sleeping area will help your pup feel secure in their new home. Look for beds made from soft materials like memory foam or cotton that provide comfort but are still durable enough to last through multiple washings or years of use. Make sure that the bed is big enough for your pup to stretch out in but small enough so they feel cozy when they curl up inside it.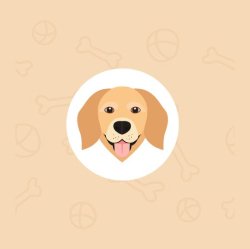 Latest posts by Brandon Dickinson
(see all)