A golden retriever puppy brings joy and excitement to any home, but it's important to make sure you have all the necessary items before they arrive. One of those items is a harness. Knowing what size harness your puppy will need can help ensure a comfortable fit that won't pinch or rub against their skin.
How to Measure for a Harness
The first step in finding the right size harness is to measure your puppys chest girth. This is done by measuring around the widest part of their chest, which should be just behind their front legs. It's important to take accurate measurements so that you can find the best fitting harness for your pup. Once you have this measurement, you'll be able to easily determine the correct size harness for your puppy.
Types of Harnesses
Once you've determined your puppy's chest girth, then it's time to decide which type of harness will work best for them. There are several different types of harnesses available on the market today, ranging from basic models with simple straps and buckles to more complex options with adjustable straps and multiple points of attachment. It's important to choose a harness that fits comfortably and securely on your pup while still allowing them plenty of freedom of movement.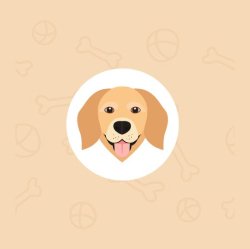 Latest posts by Brandon Dickinson
(see all)